Welcome to my post "The Importance Of Vision For A Business!".
Everyone wants to succeed in their business but not everyone is succeeding. This post is going to talk about the utmost and the first basic we need to have.
Also, I will share you information on how to turn your vision into reality (Whether it's for business or personal life).
Importance Of Vision
---
Where There Is No Vision, The People Perish… – Proverbs 29:18
Vision is the first and basic thing. It is fundamental! You cannot use or benefit from a GPS without entering or having the destination you need to reach.
If you don't have that vision for the end goal, you have no clue where you're going, and you're going to work very hard to go nowhere. – J. J. Watt
So without a vision for your company is going nowhere.
"The only thing worse than being blind is having sight but no vision." Helen Keller.
Turn Your Vision Into Reality
---
Below is the blueprint for success…
Have A Vision
Plan To Achieve Your Vision
Take Action And Work Towards Your Vision
Vision Turned Into Reality
So, by following the exact steps, you can turn your vision into reality.
Conceive Your Vision
---
Write down your vision. Place in the place where you can look at it often and read it again and again.
Benefits of reading it again and again…
You are making your vision familiar to your heart.
 Will tell you how long you need to go.
Will tell you whether you are going in the right direction or not.
If you conceive your vision for sure, you will give birth to your vision.
What Is The Best Time For A Vision
---
There is no wrong time in doing the right thing. So the best to create a vision is right NOW, Present. Period.
Vision Without Action Is A Dream
---
Taking action is very important. Some people have a great vision but they don't take action at the end their vision is just a Dream.
Vision is a destination – a fixed point to which we focus all effort. Strategy is a route – an adaptable path to get us where we want to go. – Simon Sinek
Thanks for reading my review post!
If you are interested to learn about making money online from scratch, I can help you.
"The Great End Of Life Is Not Knowledge But Action" – Thomas Henry Huxley
Action is what unites every great success and action is what produces results. Take Action!
What I Recommend? 
---
If you are interested in building your long-lasting and passive income generating online business I can help you.
"If You Don't Build Your Dream Someone Will Hire You To Help Build Theirs." Tony Gaskins
Now the ball is in your court my friend, You're at the point of decision. You can either continue down the path of least resistance, the path you have already been traveling, or you can choose the road less traveled.
The path of least resistance will probably result in you getting the same outcomes you've always received.
But if you want something different to happen, if you want to change the direction of your Finances and be your own boss you're going to have to do something different.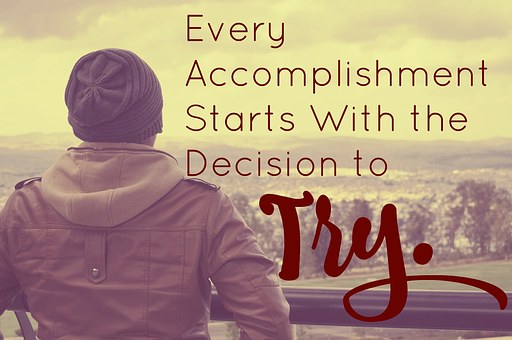 Make a new choice, and pursue your new outcome. This Method is the secret behind quitting my day job and becoming a full-time blogger.
Based on my experience in order to earn money online, the basic thing you need to have is a website (Your Own Website) and one of the best ways to earn money online is by doing Affiliate marketing.
I have revealed in more detail about the method which helped me to become a full-time Affiliate Marketer and how YOU too can do it in my FREE Guide.
I want to share what I found so you can build the online business of your dreams too!
"Affiliate Marketing has made Businesses Millions & Ordinary People Millionaires." – Bo Bennett
If you are interested in learning Affiliate Marketing…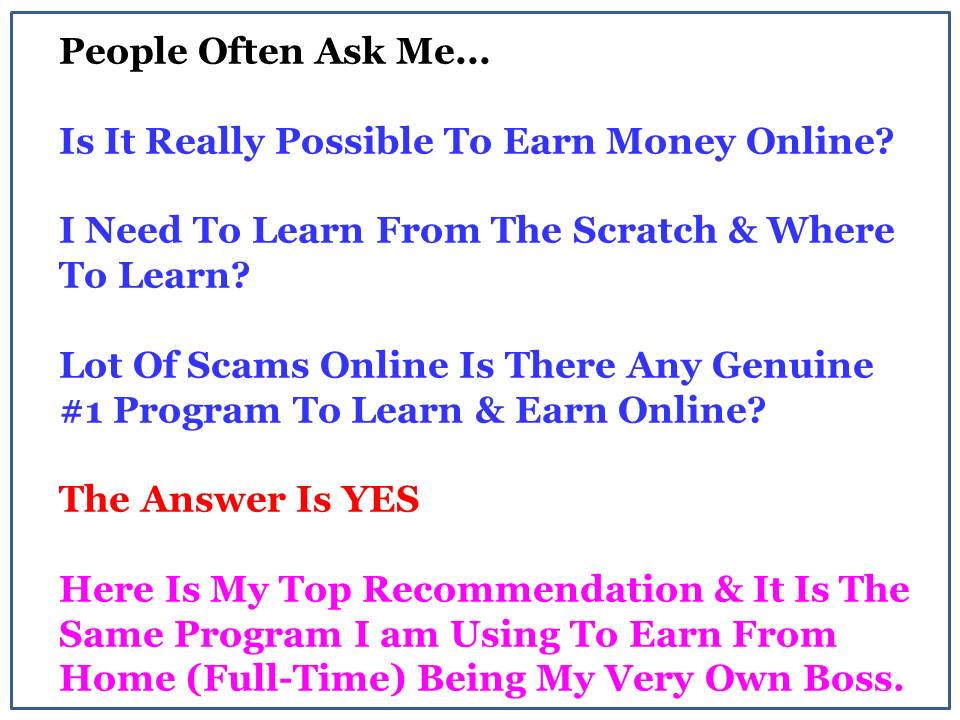 A Beginners Guide To Making Money Online – Be Your Own Boss!
Need help with anything I discussed here on The Importance Of Vision For A Business
Not to worry I am here to help you, please feel free to contact me at paul@beyourownbossbyblogging.com or leave your comment here and I will be happy to help you.
Your Friend,