Recently I read The Success Principles by Jack Canfield and in that, I came across some helpful insights The Fundamentals of Success that I want to share with you in this post.
If we did all the things we are capable of doing, we would literally astound ourselves. – THOMAS A. EDISON
We all want to live a successful life and knowing the fundamentals of success will be a greater help and this post is all about it.
Below you can find some of my study notes on The Success Principles by Jack Canfield.
Take 100% Responsibility for Your Life – We often complain and criticize others for our failures. I don't have a good background, I didn't study in that college, my parents didn't guide me properly, etc.
When we stop complaining and criticizing others our life will change.
Be Clear Why You're Here – Know your purpose. Follow your dreams it will know your purpose.
Decide What You Want – Once you know your purpose stick to it.
Believe It's Possible & Believe in Yourself – Your belief will make you or break you. First, you need to believe in yourself. If you think you can or if you think you can't you are right.
Unleash the Power of Goal-Setting – Without vision people will perish. Have a vision and set goals to achieve it.
Success Leaves Clues – So you can model those who are already a success and you too can achieve the same results.
Take Action – I have come across a lot of people who know many things but they don't take action on it. Knowledge is not power when it is not used.
Be Willing to Pay the Price – Be ready to sacrifice. If you don't sacrifice for what you want, what you want becomes the sacrifice.
Practice Persistence – People want immediate success, immediate money, and immediate results. They forget it will take time, effort, and work to achieve things.
Commit to Constant and Never-Ending Improvement – Do remember the road to improvement is always under construction. So keep improving…
I just have gone through the first chapter and will update this post once I finish the second chapter.
My Earnings
---
Often people ask me is it really possible to earn $100+ in a single day. The answer is YES! My Highest Per Day Earning is $175 In Affiliate Marketing. See the proofs below.

Looking for the latest one?
Back To Back Earnings Within A Few Hours…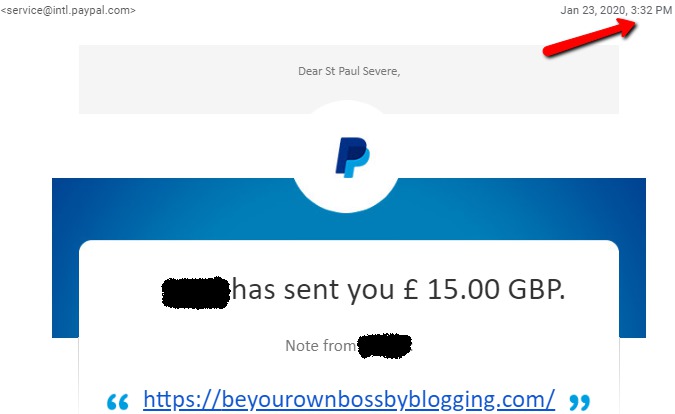 Within a few hours another payout…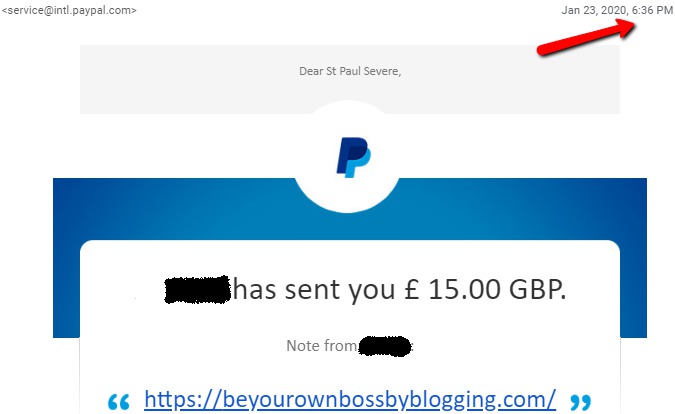 What about recurring income every month?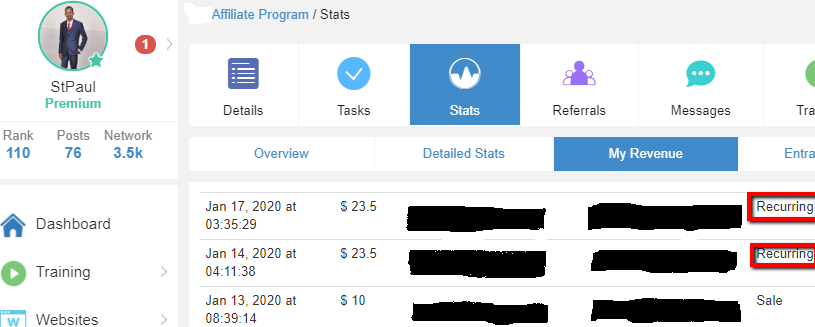 How I Make Money Online?
---
"Success Is A Learnable Skill. You Can Learn To Succeed At Anything." — T. Harv Eker
"Affiliate Marketing Has Made Businesses Millions & Ordinary People Millionaires." – Bo Bennett
Are You Interested To Find Out How I Turned From An Employee To An Entrepreneur?

Your Friend,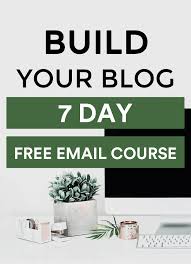 Sign Up To My FREE Make Money Online Email Course…
Learn To Turn Your Passion Into Profits!
Learn To Turn Your Interest Into Income!