Everyone loves to become a Super Affiliate and without proper training, it is not possible to become one.
This year I got a great chance to join the training to become a super Affiliate. I am sharing details about it in this post.
Super Affiliate Challenge
---
In Super Affiliate Challenge, you are going to be walked through the process of building yourself into an authority from an author within a niche related to make money, affiliate marketing, online entrepreneurship or a related vertical.
These 12 months of training are provided by my top recommended training platform. (This is additional free training for the premium members)
April 2019
---
Super Affiliate Challenge started on 10th April 2019. Now we are into the 6th month, we get 40-45 days to complete our tasks.
2020 – Target
---
In 2020, becoming a super affiliate is my aim and target. I am working on this full-time and by GODS grace I strongly believe I will make it happen.
The training is detailed and in-depth with videos, tasks and text format. Coach Kyle breaks it up nicely and his 16+ years of experience is evident in his training.
Redoing SAC
---
Because of some other activities, I didn't finish all my SAC (Super Affiliate Challenge) tasks completely.
I decided to redo my training and I believe I can catch it up since I have finished 50% of the tasks already.
I don't want to miss anything from this valuable training so I am redoing it.
By joining my top recommended training you too can take advantage of this awesome and helpful training.
What I Recommend? 
---
"Success is a learnable skill. You can learn to succeed at anything." — T. Harv Eker
Everyone wants to make money online but most people fail.
The truth is 1000's of people are earning a full-time income from the comfort of their home. Also, 1000's of people are losing their hard-earned money to scams.
The Great News is… With the right method & training, anyone can make money online and be their own boss! I've done it myself. Here's how I went From An Employee To An Entrepreneur.
A Beginners Guide To Making Money Online – Be Your Own Boss!
Need help with anything I discussed here? Please feel free to contact me at paul@beyourownbossbyblogging.com or leave your comment here and I will be happy to help you.
"Affiliate Marketing has made Businesses Millions & Ordinary People Millionaires." – Bo Bennett
Your Friend,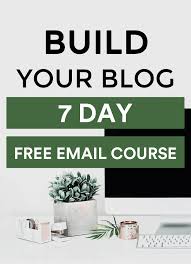 Sign Up To My FREE Make Money Online Email Course…
Learn To Turn Your Passion Into Profits!
Learn To Turn Your Interest Into Income!