Dear Friends,
In this post we are going to discuss about the basics of SSL and why we need to switch our website to HTTPS and the importance of SSL…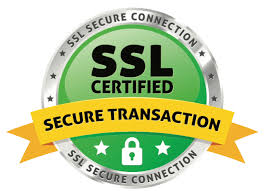 What is SSL?
---
SSL – Secure Sockets Layer
TSL – Transport Layer Security
As the name itself tells you the story it's about SECURITY….. To make it simple it provides privacy and data security.
Some Stats for you
---
When it comes to online people are very concerned about security. You know lot of things happening on the internet regarding stealing others personal information.
Google states that in 2016 50 million websites are under malware treat. I just want to let you know what is a malware? Malware comes from MALICIOUS SOFTWARE, these are the software specifically designed to gain access, damage and disrupt a computer without the knowledge of the owner.
20000 websites a week are under malware threat
50000 websites a week are under phishing threat
Thinking of what is phishing threat? Phishing is getting the personal and sensitive information like username, passwords, credit card details, email address etc…. by tricking, that they are from reputable sources.
Major contributor to Malware
---
Plugins are the main source for the contribution of malware so it is advisable to take utmost care while installing any plugins to your website.
Why we need SSL?
---
By the above stats now you might be aware of the importance of security and protection to your websites and not only that, you are responsible for your customer's privacy as well. So in order to protect our website and give security to the customer's information you need SSL.
How to get SSL certificate?
---
You can get the certificate from Rapidssl, Startssl, letsencrypt etc some offer it for free and some charge few dollars it varies, however I strongly recommend you to do your own research.
What happens when you get SSL certification?
---
You get a GREEN PADLOCK or Green Icon and your website will switch over from HTTP to HTTPS
Advantages of SSL
---
HTTPS as a ranking signal (Google mentioned SSL as a ranking signal and ranking boost)
People trust HTTPS (What you think/feel when you enter into a website and that website is not secure and what you think/feel when you enter a website and see it's safe and secure. I personally go with the SSL)
Your Site is protected.
Every message is transmitted using an authentication code to prevent data loss.
Your customers are in a secured connection
I came across people sharing their experience in getting SSL they spent money, they struggled a lot to get it, they waited for many days, many informed they are not able to get the green padlock symbol etc. In Wealthy Affiliate getting SSL certification is hassle free just turning on a button and they really made the job very easy. You can read my Wealthy Affiliate Review HERE which is my Number 1 recommendation for making money online.
After getting SSL still some of you might face issues….
Few suggestions
---
Check your plugins some plugins may not support or cause some problems.
Check your website theme and whether it's supporting your plugins.
Linking to Non Secure websites mainly banners from HTTP sites might cause troubles.
Also you can check with the below website to find out the problem in your site related to HTTPS
www.whynopadlock.com/check.php
If you are interested in building your free website you can click HERE. To know more about blogging ideas click HERE.
Final Thoughts
---
Dear friend hope this post gave you the importance of SSL – Secure Sockets Layer. SSL builds trust when visit your website and it plays vital in your online business. I believe you might be aware of the quote…
If people like you, they'll listen to you, but if they trust you, they'll do business with you. – Zig Ziglar
If you are interested in building your online career and want earn money online below details will help you.
Take Action – Learn how to turn your passion into an online business. Learn how to build your own website and how to earn from it. Learn how to be your own boss by blogging. Learn from the great community with like-minded people helping, teaching and guiding each other for success. Learn affiliate marketing and many ways to earn online.
To learn and earn online all you need to do is take action (By Joining) and follow the training. Do remember…
"Success is a learnable skill. You can learn to succeed at anything." — T. Harv Eker
If you would like to join me, you can register here to create your free starter membership. This is where I network with others and offer my help each and every day to people like yourself.

If you would like to join me within Wealthy Affiliate, you can register here to create your free starter membership. This is where I network with others and offer my help each and every day to people like yourself (For few countries free starter membership is not available)
Need help on anything I discussed here?
Not to worry I am here to help you, please feel free to contact me at paul@beyourownbossbyblogging.com or leave your comment here and I will be happy to help you.
Your Friend,
Paul