Last few days I am evaluating my 2019 performance and also preparing for 2020.
I really really really hope 2020 is going to be the year of great success for me in spiritual, professional and personal life.
I am going to share some of my preparations and what I am planning for 2020.
Self Analysis
---
When I did my self-analysis I was really not happy about my performance. I failed to achieve a lot of things that I targeted at the beginning of 2019.
However, I have achieved some and that's good news.
I achieved my writing goals. That is writing one post per day. I am writing one post per day since the 1st of June 2019. Writing a post is the main part of my business and I am happy to set the rhythm and made it a habit.
There are some drawbacks and the areas I need to improve in my writing streak. By GODS grace hopefully, I will improve it in 2020.
Missed Targets
---
Below are the things I missed…
I wanted to write 40 posts per month.
Watch more Jay's videos (Trainer of my top recommended program)
Super Affiliate Challenge
2020 – Target
---
I am planning to make my 2020 goals simple and I don't want to write loads of targets.
40 posts per month
Finishing Super Affiliate Challenge
Qualifying for Super Affiliate Conference Las Vegas
Reading books (minimum one book per month)
Stop spending time on watching YouTube videos (Although I watch informational and helpful videos I spend more time)
2020 Is Going To Be Amazing
---
I am really excited to see where I will be in my blogging career by this time next year.
I am sure if I achieve my targets by GODS grace for sure I will be in a much better place.
By this time I will know whether I am qualified to Super Affiliate Conference Las Vegas or not.
If you are interested to learn about making money online I can help you.
What I Recommend? 
---
"Success is a learnable skill. You can learn to succeed at anything." — T. Harv Eker
Everyone wants to make money online but most people fail.
The truth is 1000's of people are earning a full-time income from the comfort of their home. Also, 1000's of people are losing their hard-earned money to scams.
The Great News is… With the right method & training, anyone can make money online and be their own boss! I've done it myself. Here's how I went From An Employee To An Entrepreneur.
A Beginners Guide To Making Money Online – Be Your Own Boss!
Need help with anything I discussed here? Please feel free to contact me at paul@beyourownbossbyblogging.com or leave your comment here and I will be happy to help you.
"Affiliate Marketing has made Businesses Millions & Ordinary People Millionaires." – Bo Bennett
Your Friend,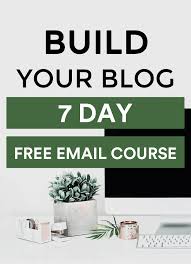 Sign Up To My FREE Make Money Online Email Course…
Learn To Turn Your Passion Into Profits!
Learn To Turn Your Interest Into Income!