I am happy to inform you that The domain beyourownbossbyblogging.com has been successfully renewed and it's into its 4th year.
A Recap
---
It was a nightmare to make money online. Having a website and earning money from it is just a dream a few years before.
Lost a lot of money to scams and products that under-delivered. I almost gave up on my make money online dream.
Things Changed
---
There are some genuine platforms available that can help you to learn about making money online. Remember, there are only a few.
All things changed when I joined my top recommended training platform.
2019 – Full-Time Income From My Website
---
In 2019 I was able to run my family purely on the income generated from my website. No other jobs only via my website.
Although it's not huge it was sufficient to run my family. 2020 is going to be great because I am going to deliver my best efforts.
I am planning to work more and focus more on my website. For sure, in a few months, you will more milestones.
What I Recommend? 
---
"Success is a learnable skill. You can learn to succeed at anything." — T. Harv Eker
Everyone wants to make money online but most people fail.
The truth is 1000's of people are earning a full-time income from the comfort of their home. Also, 1000's of people are losing their hard-earned money to scams.
The Great News is… With the right method & training, anyone can make money online and be their own boss! I've done it myself. Here's how I went From An Employee To An Entrepreneur.
A Beginners Guide To Making Money Online – Be Your Own Boss!
Need help with anything I discussed here? Please feel free to contact me at paul@beyourownbossbyblogging.com or leave your comment here and I will be happy to help you.
"Affiliate Marketing has made Businesses Millions & Ordinary People Millionaires." – Bo Bennett
Your Friend,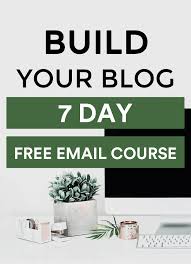 Sign Up To My FREE Make Money Online Email Course…
Learn To Turn Your Passion Into Profits!
Learn To Turn Your Interest Into Income!