In this post, I am going to record my 10 year plan or my plan for this decade.
"Most people overestimate what they can do in one year and underestimate what they can do in ten years." – Bill Gates
Welcome to my post, "A New Decade – 2020 – [10 Years Plan]".
This is the time of reflection on our life and to self improve our spiritual, personal and professional life.
Write It Down
---
Yes, you heard it right. Write your goals that's the first step.
Someone once said, I don't know where I am going, but I am on my way! Lol!
It is very important to write down your goals. Here is the secret… People achieved 60% – 70% when they write their goals and displayed it in front of them and taken action on it.
Write your goals in a way that you have already achieved.
What I Want For The Next Phase Of My Life [10 Years]?
---
This is a new opportunity and many didn't get this great opportunity. Remember, time is Gold!
Make use of this new decade. Have a clear vision of what you want for the next phase.
Many often underestimate what they can achieve in ten years. The greatest discovery of our time is… We can change our life as per our wish!
"Never underestimate the power you have to take your life in a new direction."  – Germany Kent
With the right knowledge, the right attitude and right training we can change our life. The key is taking Action!
Importance Of Team Or Community
---
If you want to go fast, go alone.
If you want to go far, go together. – African Proverb.
Find like-minded people and stay connected with them.
Take Action
---
If you keep doing what you've always done, You're gonna keep getting what you've always got.
Until you know something different, You can't do anything different.
Different knowledge.
Vision – Plan – Strategies – Implementation
It starts with new knowledge.
Knowledge is power – Only when Putting knowledge into practice and taking action it becomes power.
Spiritual Goals
---
GOD is my top priority and below are my spiritual goals
Morning Prayer One Hour – Family Prayer
Evening Half An Hour Prayer – Personal Prayer
Attending Bible Study Regularly
To Finish Reading Bible 10 Times
Never Ever Miss A Sunday Service
Family Goals
---
Spending More Time With My Wife And With My Son
Buying A Two-Wheeler
Buying A New House
Buying Computer For My Wife
Health Goals
---
Daily Exercise
More Fruits & Vegetables
Drinking More Water
Blogging & Affiliate Marketing Goals
---
Another 2 Websites
2 YouTube Channels
Qualifying For Wealthy Affiliate Super Affiliate Conference Every Year
Qualifying And Staying With Mediavine
Hiring At Least 2 Content Writers
Watching Jay's Webinar Every Week
Reading At Least 2 Books Related To Self-Development and Online Business Every Month
Setting goals is easy achieving it is the real challenge. By God's grace, I believe I will achieve it. Let's see…
My Earnings
---
Often people ask me is it really possible to earn $100+ in a single day. The answer is YES! My Highest Per Day Earning is $175 In Affiliate Marketing. See the proofs below.

Looking for the latest one?
Back To Back Earnings Within A Few Hours…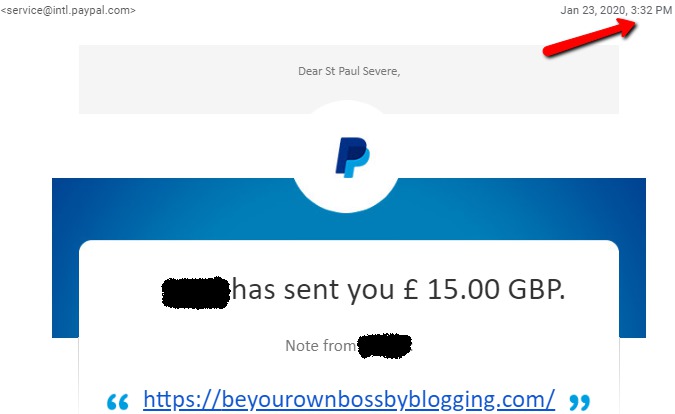 Within a few hours another payout…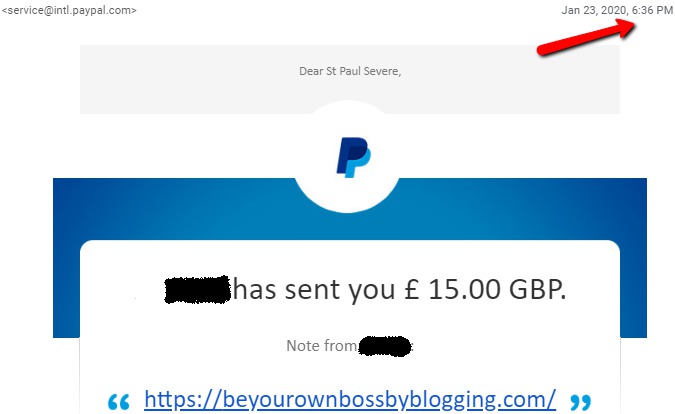 What about recurring income every month?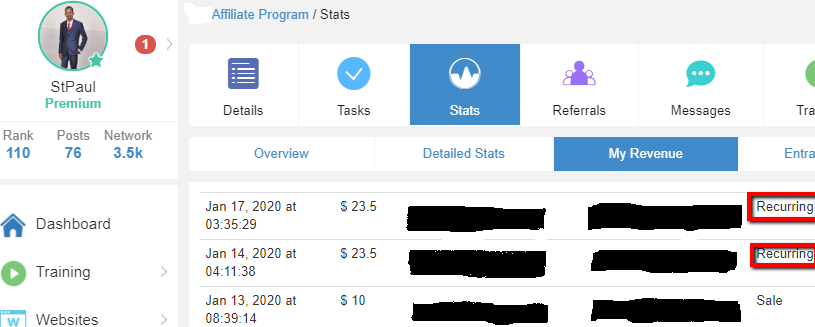 How I Make Money Online?
---
"Success Is A Learnable Skill. You Can Learn To Succeed At Anything." — T. Harv Eker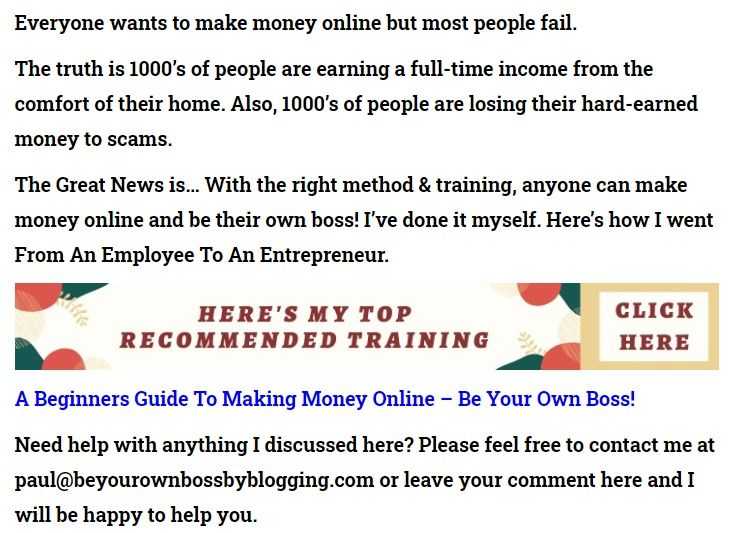 "Affiliate Marketing Has Made Businesses Millions & Ordinary People Millionaires." – Bo Bennett
Are You Interested To Find Out How I Turned From An Employee To An Entrepreneur?

Your Friend,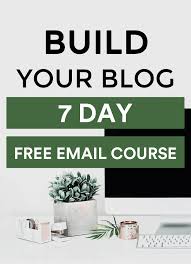 Sign Up To My FREE Make Money Online Email Course…
Learn To Turn Your Passion Into Profits!
Learn To Turn Your Interest Into Income!