In this blog post I am happy to inform you that I have crossed 450+ posts on this site. This is an awesome feeling.
What? Do I Need To Write?
---
When I come to know that the evergreen strategy to produce potentially traffic is by writing quality and helpful content.
As you might be aware English is not my first language and I was very afraid. One of my coaches said, communication is all about comminicating what you want to tell to your readers. It was a great motivating factor.
So I started writing content. I am not a good writer yet but I learning a lot. Also, I am seeing great results already.
Don't worry about writing. Instead of talking you are just going to write assuming you are talking to a person who is next to you in a casual and friendly way. That's it.
Afraid Of Competition
---
"Don't Worry About The Competition, One Day You Will Be The Competition" – Kyle (WA Founder)
So don't worry about the competition with consistent effortyou can outrank top players. Consistency and focus is the key here.
You give your best and rest will be taken care and you will get great result.
250+ Review Posts
---
I am amazed when I came to know that I have reviewed 250+ make money online programs and products.
There are 100's of comments (1000+) on my review posts, people commenting that they got helpful insights from my reviews. That's a big satisfation for me.
By GODS grace, the journey continues and soon I will post my next milestone…
What I Recommend? 
---
Your Friend,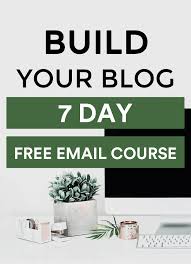 Sign Up To My FREE Make Money Online Email Course…
Learn To Turn Your Passion Into Profits!
Learn To Turn Your Interest Into Income!