Welcome To My Post 3 Years Completed As An Affiliate Marketer And Blogger – [Stepping Into My 4th Year]!
November 27th is the last day of my 3rd year as an affiliate and a blogger. From tomorrow it's going to be my 4th year. I am going to share my journey with you in this blog post.
I love to record my journey and that's the reason I write this post.
The Beginning
---
I started to try to make money online programs and products in 2008. Initially, I tried free make money online opportunities.
To name a few…
Get Paid To
Paid To Click
Ad Posting
Network Marketing
Online Surveys
Captcha Typing
Email Reading
Transcription
Tele Calling
Data Entry
The list goes on…
To be honest, making one dollar in one hour itself is a big struggle with these programs.
There are some genuine companies but the earnings are very less and there are some companies that didn't pay me.
Scams
---
So I realized that I need to invest money in my online business. Tried some programs and products.
Lost $4000+ to scams and products that under-delivered with low-quality.
My monthly earning from my regular job is around $450 and financially I struggled a lot because of these losses.
Want To Be Your Own Boss Next Year? 
---
"Collapsing financial markets have produced an overlooked opportunity for work from home businesses". That's the reason you are here!
With the right training, effort, and focus you can become your own boss in one year's time. Dedication and consistency is the key!
If you can spare 2-4 hours a day, then you can build your online business in 6-12 Months.
The Black Friday Deal That Changed My Life & Might Change Your Life Too If You Take Action! 
---
It is time to start setting your goals for 2020 and setting the bar high for the year ahead to be your most exciting!
This could very well be the year of "YOU"! I know I am personally rooting for YOU big time this year.  It is just a matter of taking the steps to get there.
What You Will Get With Wealthy Affiliate Yearly Membership? 
---
Below are some of the Wealthy Affiliate Features…
The Online Entrepreneur Certification (OEC) Training (50 lessons)
The BootCamp Training (70 lessons)
13 Full, Interactive Classrooms
1000+ training modules.
Website Building
Secure Web Hosting
Site Comments & Site Feedback
Site Support
Weekly Webinars
500+ Hours Pre-Loaded Webinars
Video training & Tutorial training and Courses
Jaaxy – The Best Keyword Tool
Help Center (Even at 2 am in the morning!)
A strict spam-free environment
Great Community with like-minded people
The time is now. Many make money online programs are going to keep taking from you till you've got nothing left to give.
Do you have the courage to fight back and act wise? Your chance to make all your dreams come true has arrived. Will you go for it? Will you take action? CLICK HERE TO DO IT NOW."
Bonuses 
---
When you sign up you will get the below bonuses…
Bonus #1: The Path to Affiliate Stardom in 2020
Bonus #2: Building an Incredible Internet Business in 2020, The WhitePaper.
Bonus #3: Creating a Thriving Authority Website in 2020 (5 Weeks of Live Training)
Bonus #4: Early 2020 Beta Access to New Platforms (Yearly Members Only)
Bonus #5: My Free One On One Coaching To You (For One Whole Year) – People Charge A Lot Of Money For This But You Will Get This Free. I Will Be Their To Help You & Guide You Throughout Your Online Journey.
"Yes, Paul, I want to take advantage of the Wealthy Affiliate Black Friday Deal and your Coaching Program. I want to possess the power of turning my passion into profits."
Click The Image Below…
LIMITED TIME OFFER
It's been said that in your moments of decision your destiny is shaped. What will you decide to do right now? The same thing you've been doing so you get the same old results or will you decide to change your results for the better by joining the Wealthy Affiliate…
Discovery
---
In September 2016, I came across a training platform that teaches Affiliate Marketing and Blogging.
Because of my past experience, I was afraid and skeptical. I took nearly one month for my research. Finally I decided to give it a final try.
I would like to introduce you to my FREE GUIDE "A Beginners Guide To Making Money Online – Be Your Own Boss!". Anyone can build an online business from home by using my FREE make money online Guide, because it shows you how to turn your Passion into Profits.
Things Changed
---
By GODS grace finally, I was with the right program and with the right people that made all the difference.
Since December 2017, I am a full-time Affiliate Marketer and Blogger working from home.
My Earnings
---
Often people ask me is it really possible to earn $100+ in a single day. The answer is YES! My Highest Per Day Earning is $175 In Affiliate Marketing. See the proofs below.

Looking for the latest one?
Back To Back Earnings Within A Few Hours…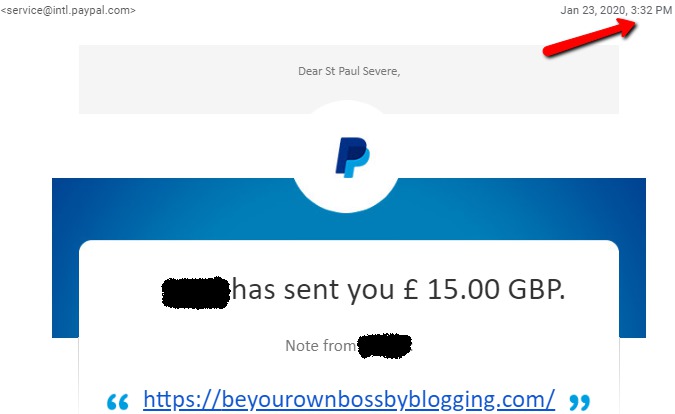 Within a few hours another payout…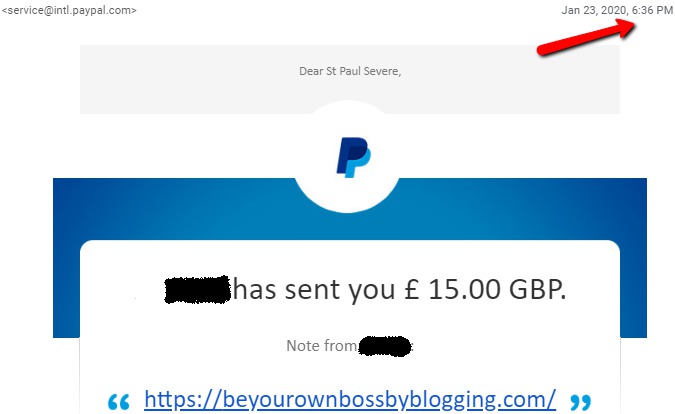 What about recurring income every month?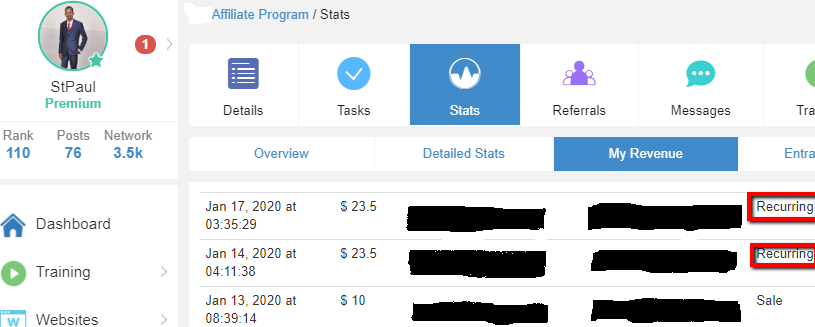 How I Make Money Online? 
---
"Success Is A Learnable Skill. You Can Learn To Succeed At Anything." — T. Harv Eker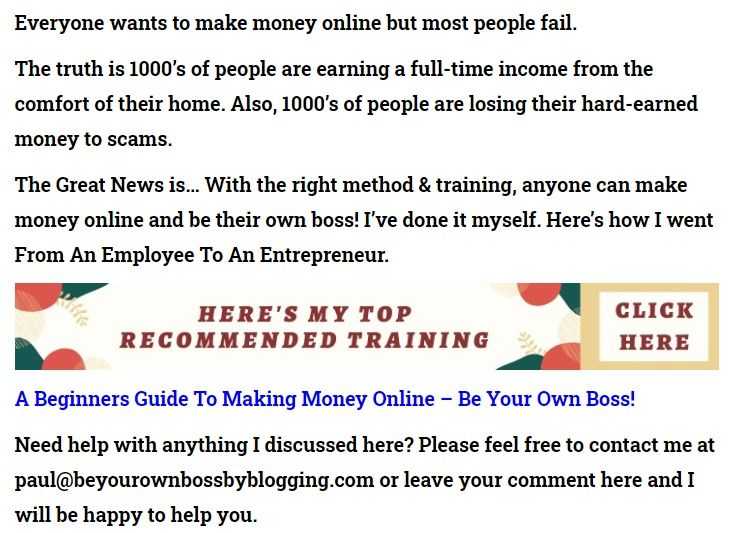 "Affiliate Marketing Has Made Businesses Millions & Ordinary People Millionaires." – Bo Bennett
Are You Interested To Find Out How I Turned From An Employee To An Entrepreneur?

Your Friend,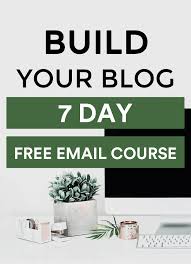 Sign Up To My FREE Make Money Online Email Course…
Learn To Turn Your Passion Into Profits!
Learn To Turn Your Interest Into Income!