In this post, I am going to share and record my milestone that I wrote 200 posts in 200 days.
Content Is King
---
You might have heard this saying often "Content Is King". That's True!
By producing quality and helpful content you can drive potential traffic to your site. The great news is its free traffic.
There are people driving loads of free traffic from search engines. But the truth is it will take a lot of effort and time. But it's worth the effort.
Content Writing 
---
When I contacted some of the successful people told me about the importance of content writing. And how it can help in driving long-term traffic to our site.
So I decided to focus on content writing. When I researched and studied the successful internet marketers they produced content regularly.
I asked about the frequency of publishing. They said at least 3 posts per week will be good and one post will be great. So I have gone with the second option "Writing One Post Per day".
1st Of June 2019
---
Since the 1st of June 2019, I started to write one post per day. On December 17th I wrote 200 posts in 200 days. By GOD'S grace, I was able to achieve this milestone which was once a nightmare.
I am the same person who didn't write one post for the whole month of March 2019.
It's all about dedication and focus.
Results
---
What are the results? Is my effort paying off?
Before writing daily I used to get 3-4 organic traffic and now I am getting on an average 40-50 organic traffic per day.
For sure this is not a great deal but I am working on it. Since I am on the competitive niche which is make money online I need to work harder.
250 Posts In 250 Days
---
Writing 250 posts in 250 days is my next target. When I complete that target I hope there will further development and growth on my traffic. Let's see!
UPDATE – I have crossed this milestone of 250 posts in 250 days and I have blogged about it HERE.
What I Recommend? 
---
"Success is a learnable skill. You can learn to succeed at anything." — T. Harv Eker
Everyone wants to make money online but most people fail.
The truth is 1000's of people are earning a full-time income from the comfort of their home. Also, 1000's of people are losing their hard-earned money to scams.
The Great News is… With the right method & training, anyone can make money online and be their own boss! I've done it myself. Here's how I went From An Employee To An Entrepreneur.
A Beginners Guide To Making Money Online – Be Your Own Boss!
Need help with anything I discussed here? Please feel free to contact me at paul@beyourownbossbyblogging.com or leave your comment here and I will be happy to help you.
"Affiliate Marketing has made Businesses Millions & Ordinary People Millionaires." – Bo Bennett
Your Friend,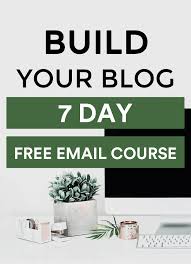 Sign Up To My FREE Make Money Online Email Course…
Learn To Turn Your Passion Into Profits!
Learn To Turn Your Interest Into Income!